Financial Subject Matter experts

.
Our experts possess a detailed knowledge of technical details, business concepts and well versed with computer assisted tools that ensure accuracy across documents.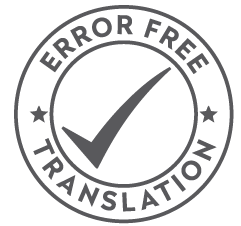 Type of Documents We Specialise
Lyric provides translation services in accordance with Accepted Accounting Principles and Standards in Singapore
RFP's
Request for proposals in Arabic, Chinese and all leading languages. Our subject matter experts will translate the differentiators precisely.
Corporate Communication
Marketing Materials, Promotional, Events, Press Releases, Advertisement, Announcements, Websites, Microsites, translation and localisation Services
Key Investor Information Documents (KIIDs)
Document containing the essential features of the fund and is to be systematically translated to investors.
Applications/Data Sheets
Translation and desktop publishing that includes matching the language design to the source design
Financial Report
Our expert translators can translate financial statements, reports and regulatory information other languages.
Training Documents
We can translate training documents, presentations including PPT's, Audio & Video's from english to any language
Subject Matter Experts
Our translators are not just bilingual, they are from the finance background, so the translation output becomes culturally relevant to the target customer. This is important especially in markets like China
Languages
We can translate, publish and support 140 Languages including Chinese, Japanese, Korean, Malay, Thai, Vietnamese, Indonesian Bahasa, Arabic, European, Scandinavian and European Languages
Our Clients
With 10+ years of experience, Lyric is the preferred translation and localisation partner for the global financial services industry. Client reference data is available on request