Welcome to
Lyric
We understand the standards of practice and protocols of the medical devices industry, With our experience we define the characteristics, skills and competency required to perform the role of a medical translator. We can also recognise the responsibilities and limitations of the translator in the medical field and perceive and effectively address potential cultural misunderstandings and ethical dilemmas.
Advantage Lyric.
ISO 9001, DIN EN 15038 Certified translation services
Medical Devices
Developing communication for non english speaking audience, especially the Chinese audience is challenging and requires relevant translation of all instructions and specifications. We engage scholars with the professional educational background to cover major industries like life sciences, biomedical engineering and medicine.
Pharma / Life Science
We provide "Certification of Translation Accuracy" to all our life science customers. As an experienced and certified company we comply to all Government regulatory compliances. We understand the standards of practice and protocols of the medical devices industry,
New Product/License Documentation
Manufacturers of medical device, healthcare companies, biotech come to rely on Lyric for translation of their most sensitive and confidential documents. As an EN 15038 Certified company we believe information must be translated with accuracy and cultural relevance.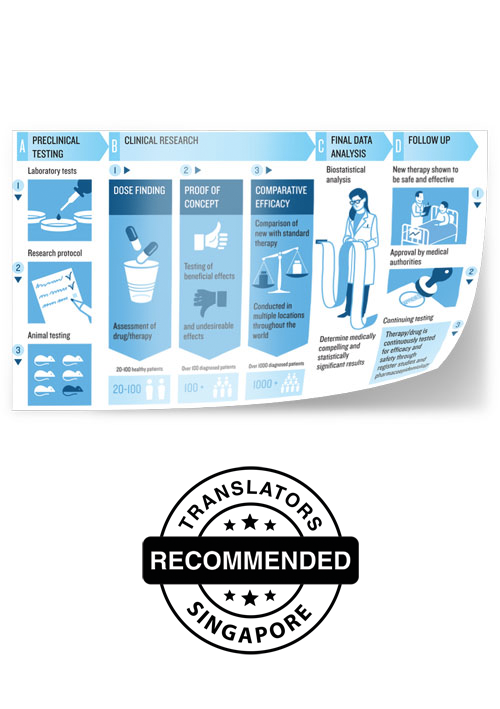 Clinical Research Organizations (CRO's)
We translate variety of medical documents like Informed Consent Forms, Patient Questionnaires and Interactive Voice Response (IVRS) prompts, etc. Qualified back translators totranslate back from native language to english. These translators have strong cultural connect.
Website/Software Localization
Website Translation should not affect the theme or the layout and must ensure consistency across pages. We can help translate and localise your website, this means we can work from on your source code directly. Our services include content and image localisation
Desktop Publishing
Do you want to publish your translation in another language? Lyric help. As a trusted translation service provider for nearly a decade, we've developed the capabilities and experience in all of the most popular authoring software solutions used to create your original (source language) documents.
We deliver consistent high-quality multilingual translation services so that our customers can comply with the ever changing linguistic requirements in a global regulatory environment. Lyric Labs maintain medical terminology databases for each of our clients to ensure consistency across all languages and we work closely with our clients delivering project managements services resulting in a cost efficient market launch for our clients. Read our case study to see why Stryker Medicals trusted Lyric Labs for their translation requirements.
Industries are characterised by unique challenges with the country, audience, income groups and other business requirements. It's important to choose the right translation agency that has achieved the industry expertise to fully understand and meet your special needs. Lyric's team of more than 150+ translation partners are business professionals are subject matter experts in multiple disciplines, and our partners have earned outstanding experience in key industries, such as technology, engineering, online, healthcare, training, legal & finance, education, and government.
Product Documentation
User Manuals
Training Manuals
CTA/NDAs
Legal Information
Labeling
Regulatory Submissions
Websites
Marketing & Advertising Materials
Clinical trails
Information Consent forms,
Marketing Survey forms
Software help manuals,
strings, UI, documentation
Our customers in Singapore receive the best of both worlds – the translators, expertise and the scale of a large translation company and the reliable service and attention that are the distingtive to an small business regionally present. At Lyric our daily commitment is to provide outstanding customer service and help our customers communicate more effectively.
100% Assurance
Hard Working
Trustworthy
Intelligent
Always Curious
Perfectionists
Friendly & Helpful
Accomodating Nature
Available 24x7
We operate on lean principals and have very less operative expenses compared to the top companies, As a result, we can better manage our rate structure and pass along those savings to you so that you can do substantial savings working with Lyric. in Singapore. Lyric enables more than 100+ world-leading brands to increase international market presence by effectively communicating to their customers in native markets worldwide. When you are choosing a translation agency, look for the following
100% Accuracy
Experienced Translators
Since when in business
ISO 9001 Certification
DIN EN 15038 Certification
Process documentation
30 minutes response time
Global presence
Experienced Project Managers